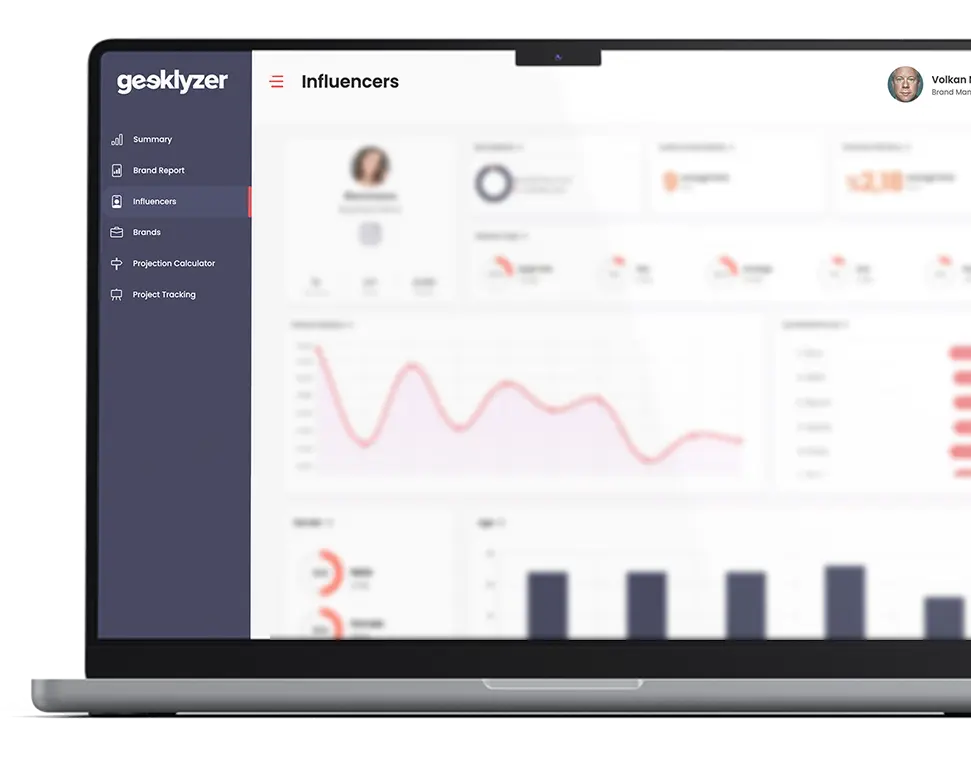 Why Geeklyzer?
More Detailed, More Accurate Than Imagined and Truly Objective
Influencer Marketing activities are carried out inefficiently without adequate research and analysis.
Geeklyzer is here to change it!
---
Don't miss a thing
with precise tracking!
Track your brand & competitors
Posts, Reels, Stories even Swipe Ups ;)
Be aware of competitors!
See compact benchmark reports
Discover how you can reach competitors' audience by

*Organically Related Influencer List
Find the perfect fit Influencers!
Full history of every Influencer from nano to mega

detect all branded contents from posts, reels, stories even swipe ups
ensure if Influencer values align with brand image

Detailed & pinpoint analytics of Influencers by the power of AI, data and algorithms. Bot Detector, Unique Reach,

*Fan Rate, **Audience Reachability and much more!
Create demo projects and forecast results!
Find out Influencers' mutual followers rate
Create a demo project with different influencer combinations and forecast the reach results
Live Track Screen!
Filter Influencers, @, # and keywords and see every content and results instantly
Our Services
to change influencer marketing world…
---
Live Dashboard
Insant access to AI analytics, insight, forecast and competitors' data.
---
Summary
All the posts about the brand are presented in live screen collectively and instantly.
The brand's social media activity and efficiency are presented as summary reports.
Brand Report
All the contents about the brand/competitors & data/analyzes about the contents are presented in a simple and compact format.
Brands
-Bot Catcher
-AI analytics about brand accounts
-Influencers' list organically related to brands
Influencers
- Bot Catcher
- Audience Reachability
- Gender&Age

- Influencer Efficiency
- Followers Type
- Top Related Brands
Projection Calculator
Demo project can be created & potential reach results with different influencer combinations can be seen.
Project Tracking
Created projects' results & contents are presented live.
Influencer History
All contents' #, @, descriptions and Word Cloud.
Retrospective Contents
Easy access to deleted branded contents such as stories.
Additional Requests
Additional report and analysis requests are met easily and quickly.